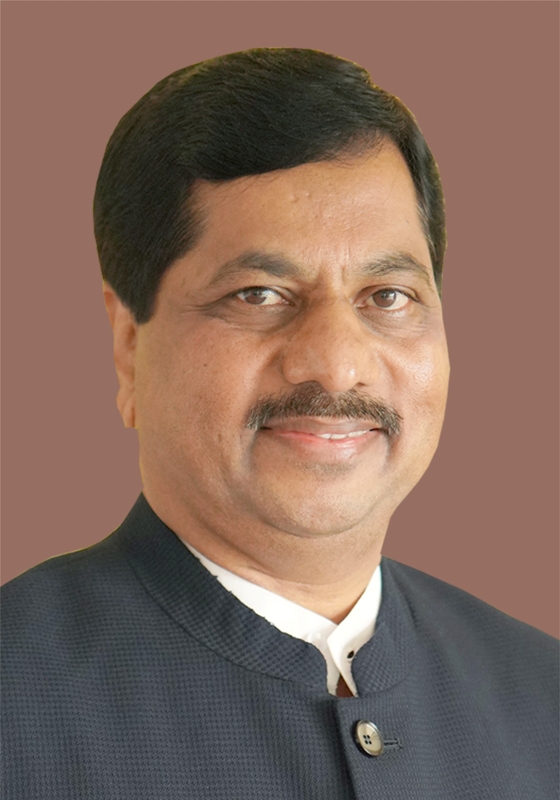 The dynamic leadership of Dr. Sanjay D. Patil has been the prime mobiliser of Dr. D.Y. Patil Education Society. He is the chairman of D. Y. Patil Group, Kolhapur which runs more than 30 educational institutions which include a Medical College, Engineering College, Polytechnic College, Agricultural Engineering College, Agriculture College, and also a number of Marathi and English medium schools.
               Due to his constant dedicated efforts, the Talsande campus (200+ acres) has been converted from barren land to lush green land. He has taken so many pains to develop the land &to make it cultivable. He is the person who encouraged and insisted to establish Automated Drip Irrigation System, plantation of various Field Crops, Fruit crops, Vegetable crop, Floriculture, Spices &Condiments, Ornamentals, Forest Trees, Aromatic & Medicinal, Cash Crops, Mother Plants. Students of this college have the privilege to have such variety in agriculture farm for study and experimentation.
               For his outstanding performance in the field of agriculture and education, he has been felicitated with VanashreePuraskar, Indira Priyadarshini Award, Vrikshmitra Award, Kolhapur Bushan Award, VidyaBharati Award, RashtriyaShikshanSanman and KrishiBhushan Award.
He is encouraging the students and faculty to get international training/workshops/short courses by sponsoring air travel.
Warm Regards,
Dr. Sanjay D.Patil