Department of Renewable Energy Engineering is a Minor department of DYPCAET, Talsande. Department has enriched Renewable Energy Engineering Lab, Electrical and Electronics Lab. Renewable Energy Engineering has huge opportunities in Energy Sector, Agricultural Processing Sector, Electricity Generation, and Biomass Utilization. Renewable Energies are significantly reduced by environmental pollution.
Sun is the most important source of Renewable Energy. All the other Renewable Energies i.e Solar Energy, Wind Energy, Hydro Energy, Tidal Energy, Ocean Thermal Energy, Biomass, etc depend on the sun.
Mostly Renewable Energy harnessed form with help of solar water Heater and Solar Panels in the Domestic and Rural areas of India. Utilization of Biomass is the most powerful factor for the development of the Rural Economy.
From HOD's Desk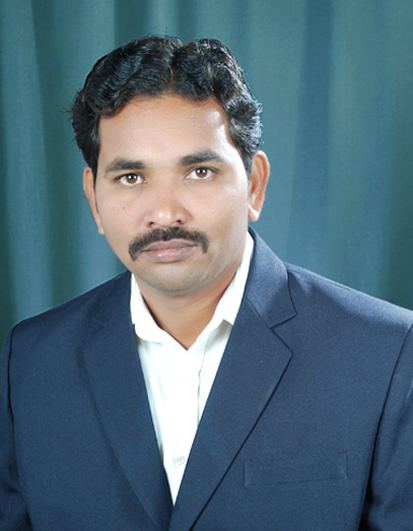 Dr. P.S. Bandgar
Head of the Department
Renewable Energy Engineering is one of the imperative departments in the Agricultural Engineering branch. Our department is well supported by a sufficient number of faculty, technicians for different academic activities. Several former students are placed in reputed Institutions/Industries, some of them have opted for start-ups and some are pursuing higher education.
The department is well equipped with instruments and demonstration models for academic and research purposes. Research on the utilization of renewable energy sources in agriculture is carried out in the department.  Some of the research projects are honored and awarded in different project competitions which boosts up the morale of students.
Faculty
Department Highlights
Laboratories 
Renewable Energy Engineering
Laboratory Incharge: Dr. P.S. Bandagar
Major Equipments:
Portable gas analyzer
Improved cookstove testing kit
Parabolic solar cooker
Solar PV testing kit
Solar-wind hybrid system
Solar water pump
Duel fuel engine model
Bacterial incubator
Autoclave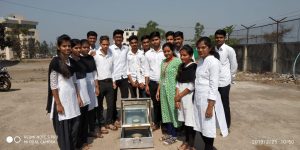 Department Activities
Hands-on training- "Student Solar Ambassador Workshop-2019" for assembling of Solar Study lamps arranged in co-ordination with IIT, Bombay on 2nd Oct 2019.
Expert lecture on "Biomass and solar power generation-A way forward" delivered by Dr. Pradip Suryawanshi (CEO at PARN Renewables) on 20/09/2019.
Exposure visit to Spectrum Plant, Warananagar
Student's achievement: Mr. Pritam Bhosale Dnyandeo- Avishkar Winner 2018-19 for project "Use of Arduino in Solar dryer".
Research conducted at the department
| | | |
| --- | --- | --- |
| | | |
| Single Slope Distillation Unit | Improved Biomass Cookstove | Double Slope Distillation Unit |
| | | |
| Solar Tunnel Dryer with Arduino | Solar Tent Dryer | Solar Air Heater |
Gallery