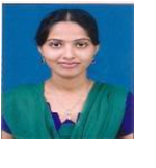 Prof.S. B. Mali
Head of the Department 
In Dr. D. Y. Patil College of Agricultural Engineering and technology a Basic Science department is a general department which covers subjects in the area of computer, physics, mathematics, and statistics. The department is run by young and dynamic faculty members. Our faculty are actively involved in the overall development of students from the first year of the degree course. The department consists of well structured and equipped laboratories which cover all practical based experiments. Along with the academic curriculum the department works on the personality development of students through expert lectures, workshops, industrial visits, and many more.
We have a well-equipped computer laboratory with 32mbps high bandwidth connectivity along with the latest software like Autocad, Language lab software, and web designing software. It is important to have a sound grasp of the theory that underlies any profession or industry. But there are some skills that can only be learned through practical's. Practical knowledge is intended to expose the students to an environment in which they are expected to be associated in their future careers. Thus by considering this our department is continuously focused on Practical knowledge.
The department of Basic Sciences offers Engineering Physics Theory and Lab course for F. Y. B. Tech students. The courses under the department are innovatively designed to cater to global demands and offer a balanced knowledge of computer and Science for agricultural engineering graduates.